Achim – Bnei Brak
Achim's business center in Bnei Brak is located in the heart of the city, on the 9th floor of a newly renovated office building at the corner of Yerushalayim Street and Rabbi Akiva Street. The center opened its doors in June 2018, and can accommodate 250 members. Spanning the length of the office complex, Achim's roof-top deck offers an inviting workspace high above street level, with a panoramic view of Gush Dan. Prefer to work at the top of the town? Choose between fully equipped work spaces or comfortable sofas in Achim's relaxed, open-air environment.
Achim – Jerusalem
Achim's Jerusalem business center is located on 15 HaTzvi St., and to date has over 100 members. Both of Achim's business centers have been designed to the highest architectural and technological standards, inspired by leading international workspace commons. The centers offer a spacious business lounge, large shared workspace commons, private offices, and conference rooms fully equipped for teleconferencing, including video conferences and HD screens, as well as full secretarial services, a kitchen and cafeteria.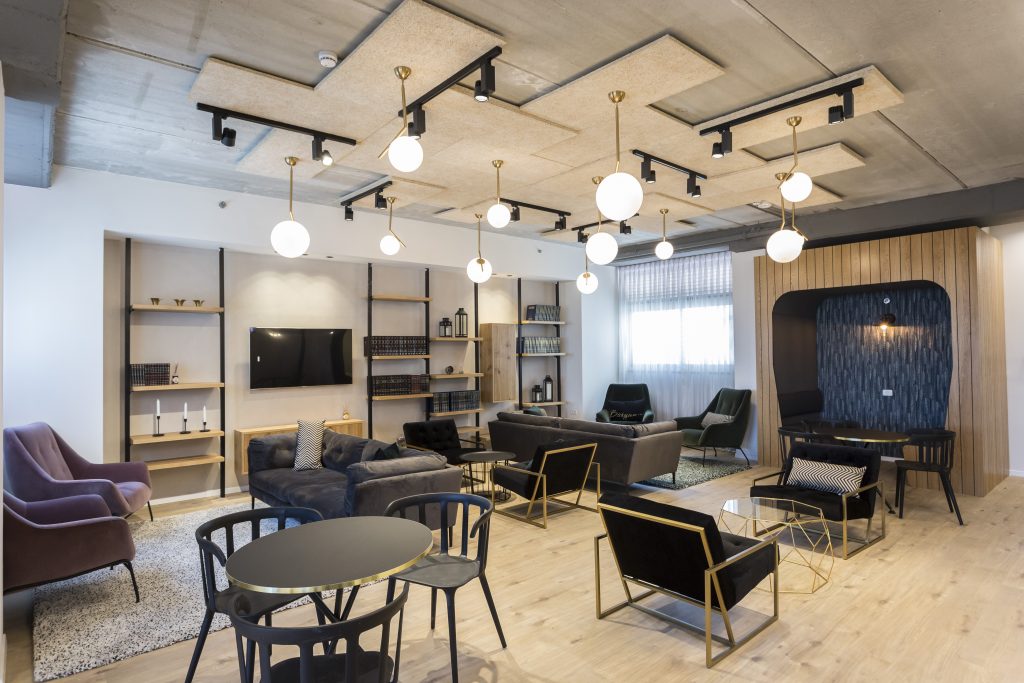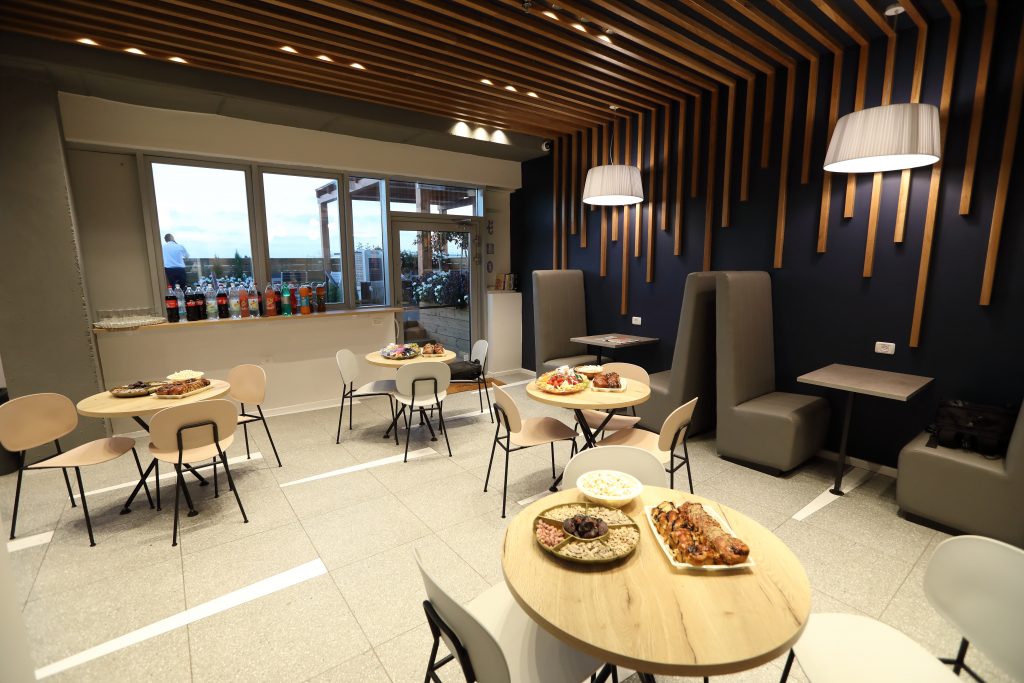 The Achim Center is located in an elegant new office building in the heart of Bnei Brak at the corner of Rechov Yerushalayim and Rechov Rebbi Akiva. The building provides four floors of parking with an upscale lobby with 24-hour security.
The Achim Center is located on the 9th floor, surrounded on all four sides by a bird's eye view of Gush Dan.
Achim Center is fronted by our Balcony. A unique and inviting workspace, the spacious balcony spans the length of the office complex high above street level.  On three sides of the center, the Balcony looks down on a panoramic view of Gush Dan. Those who prefer to work 'on the roof of the world' can choose between well-appointed workspaces or comfortable sofas in this relaxed, open-air environment.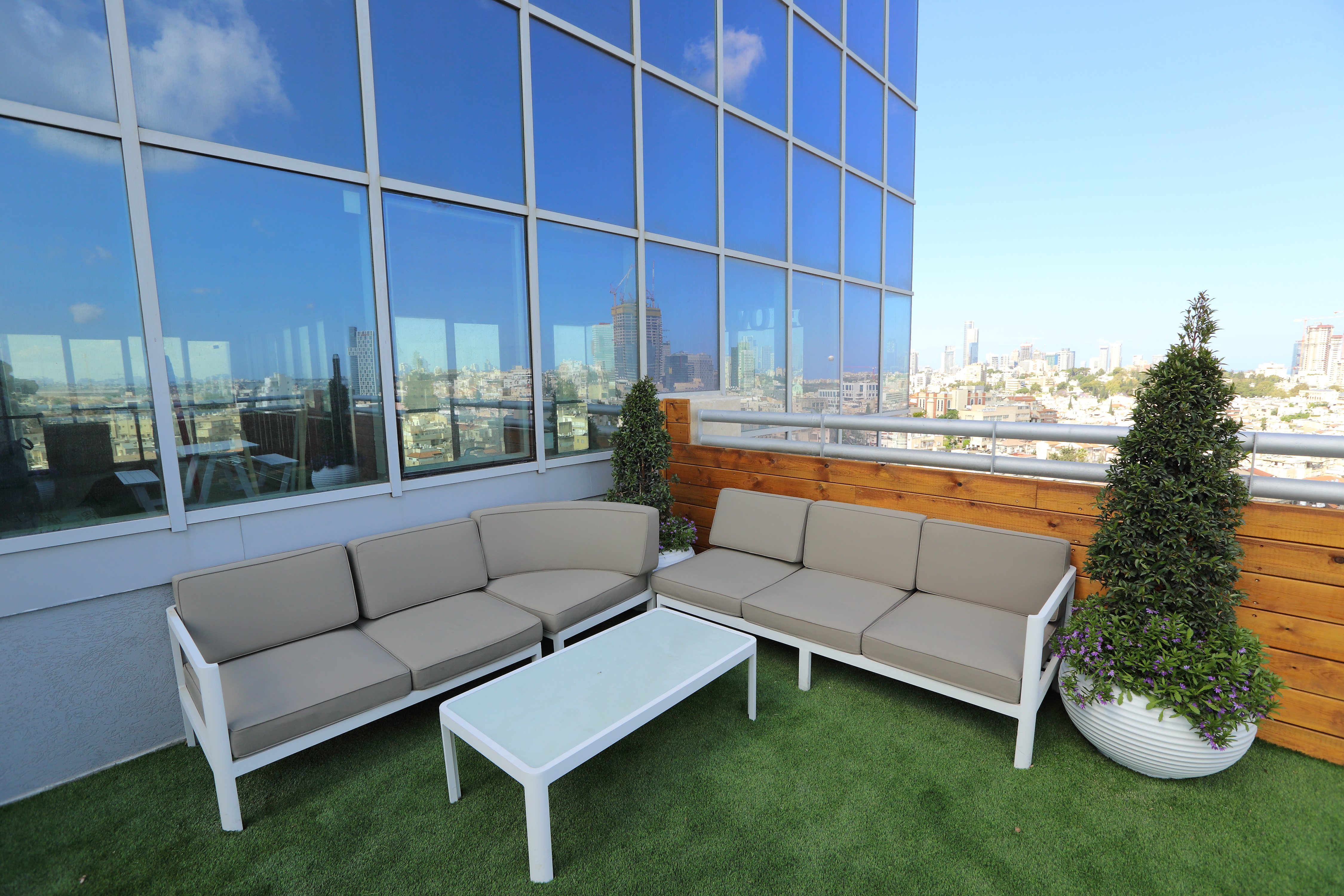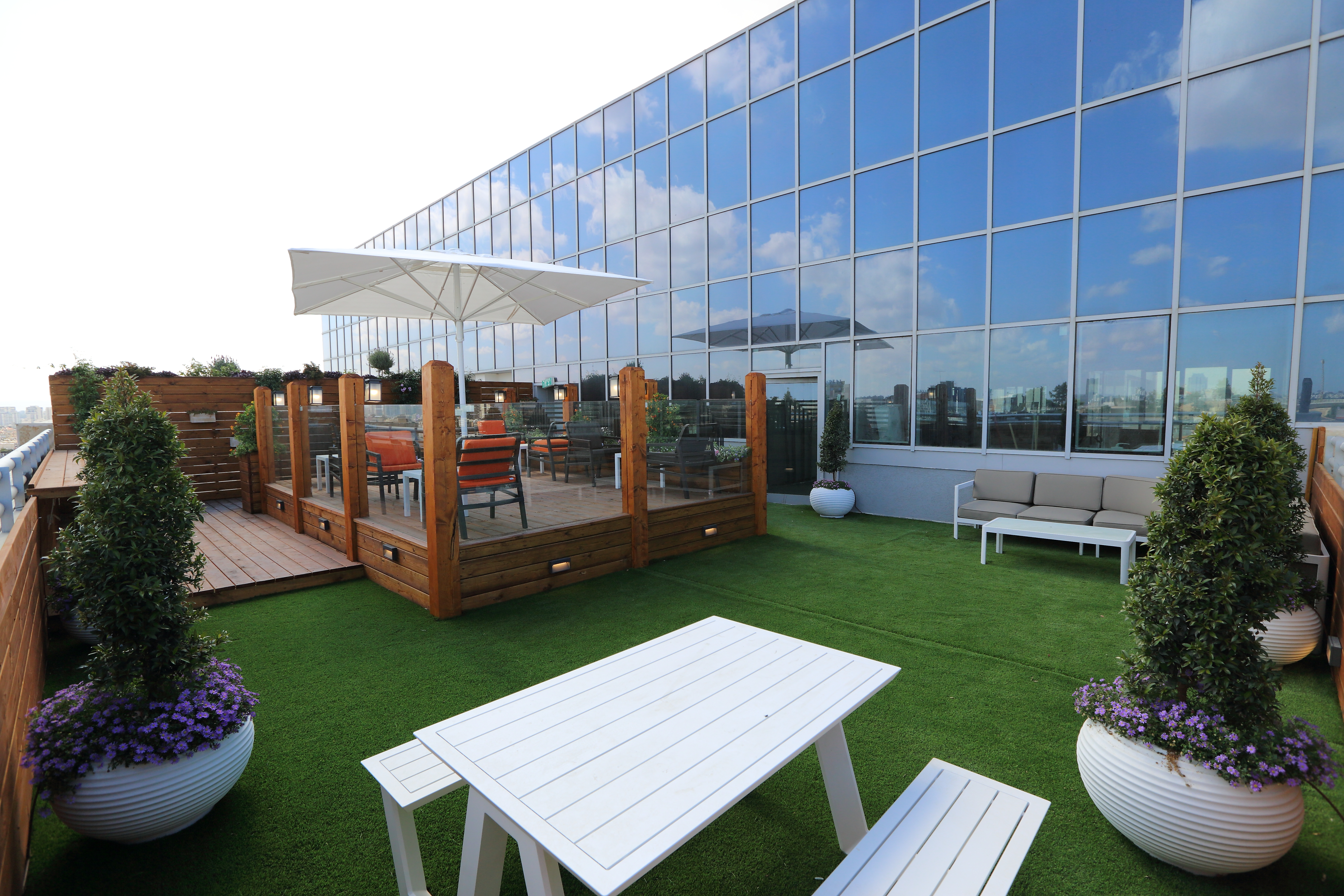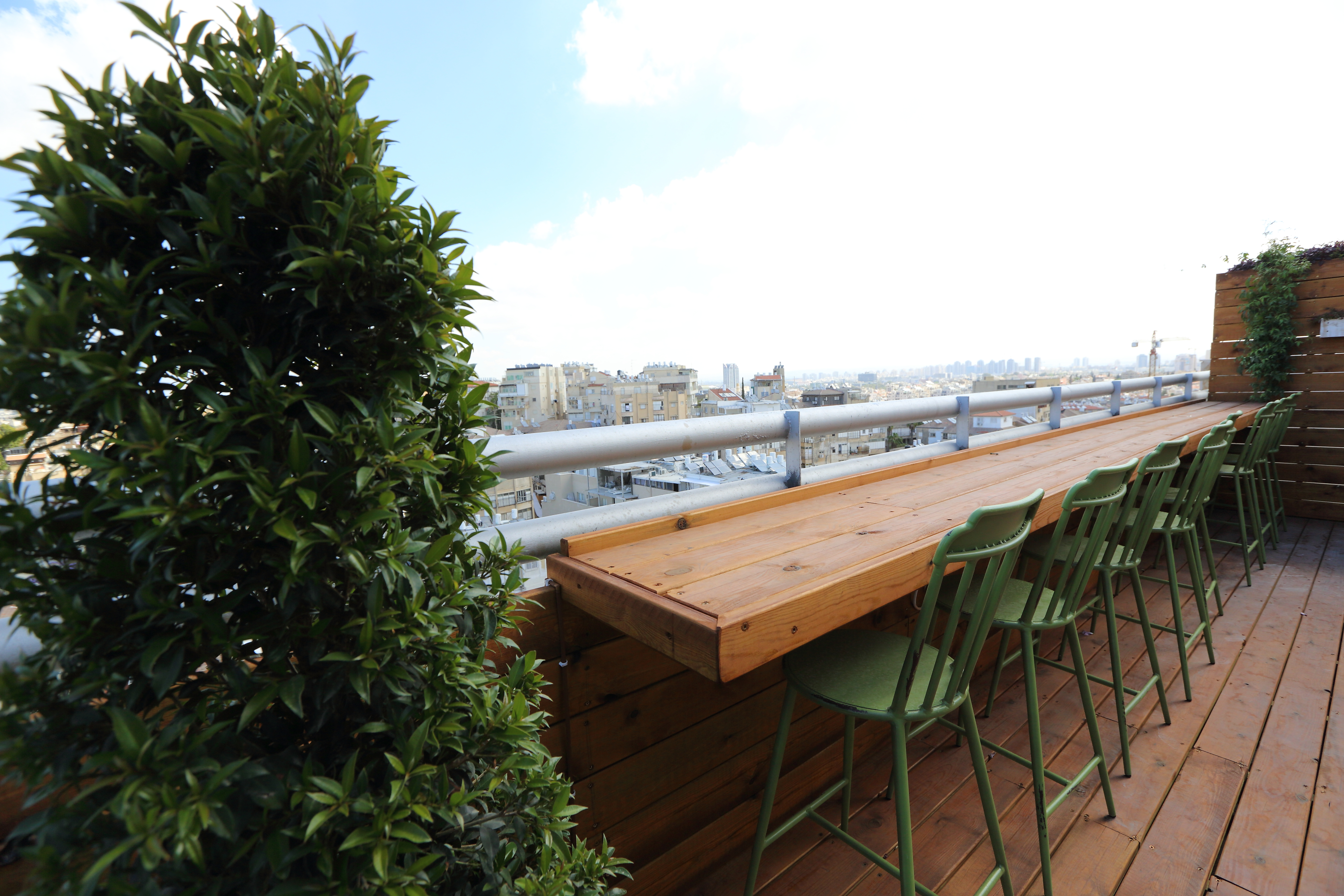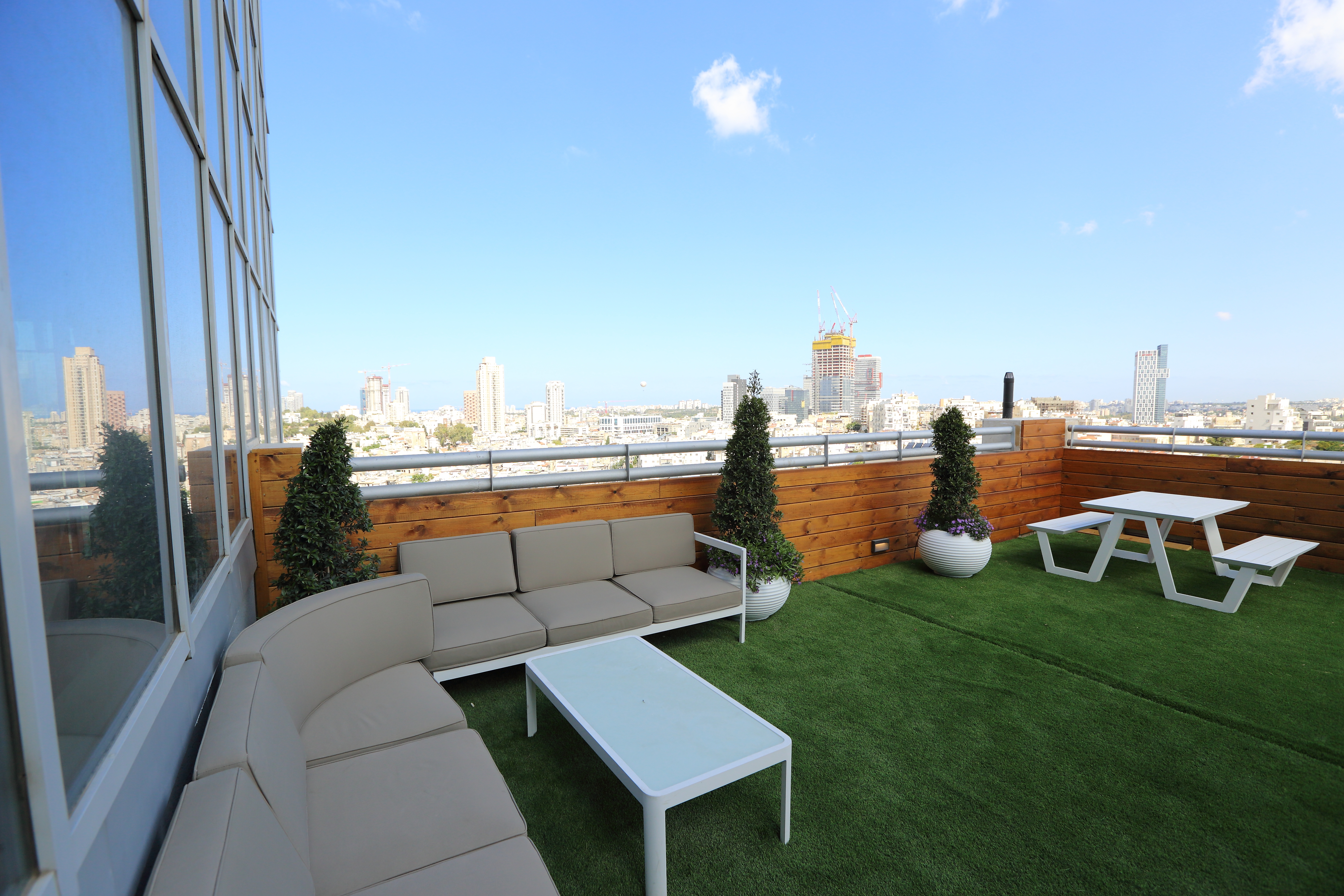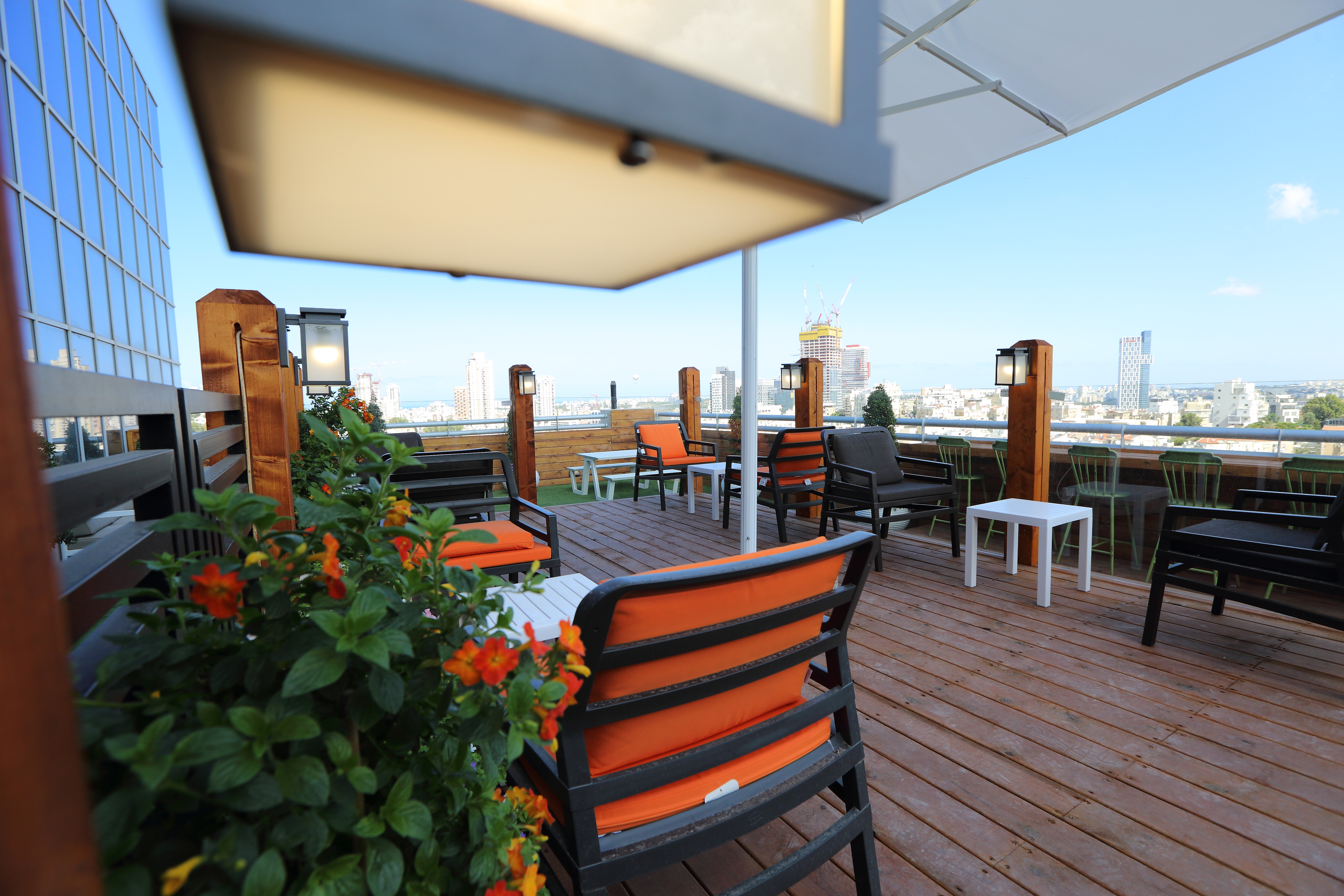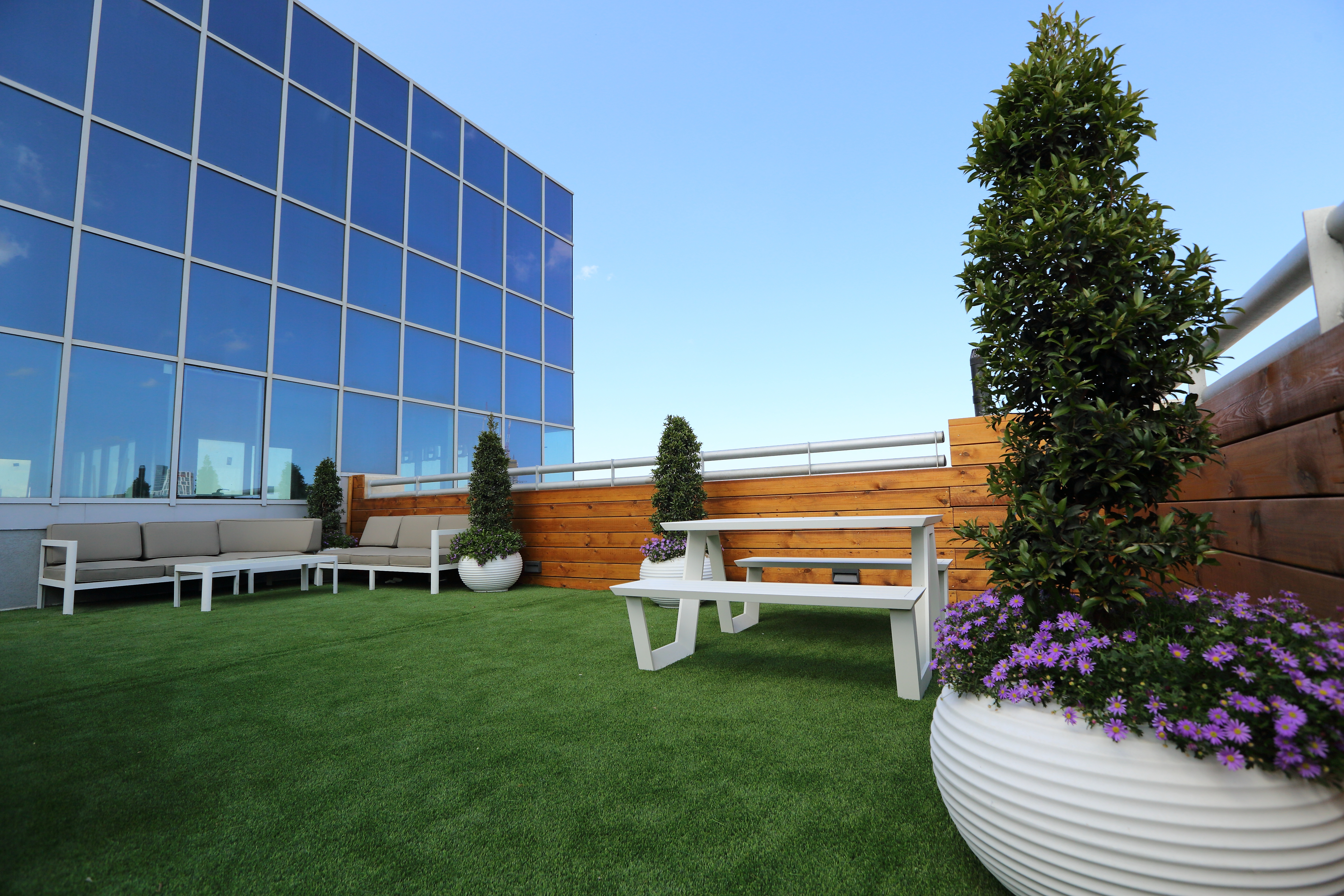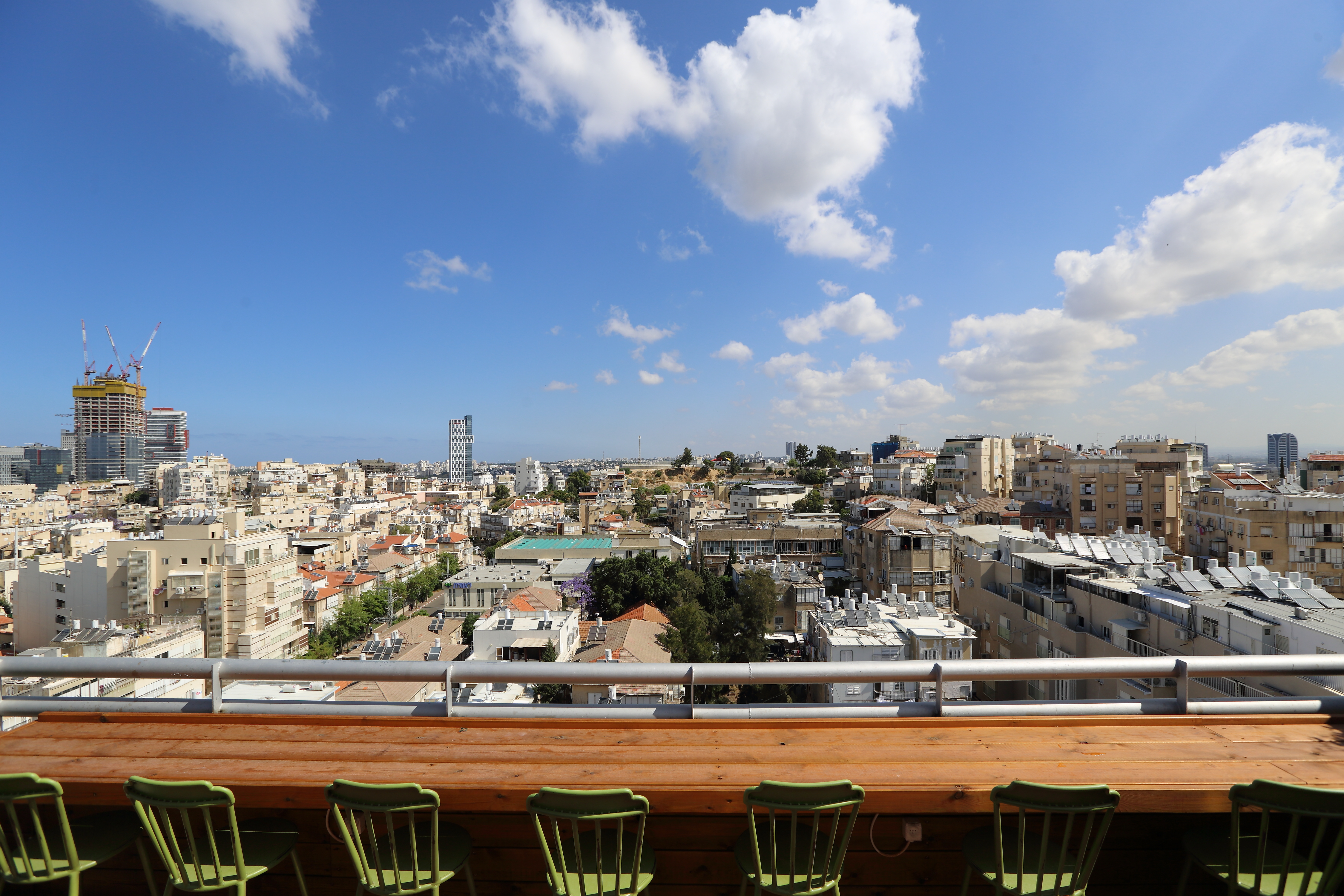 Our Conference Room offers an elegant and up-to-date environment for conferences and business meetings for up to 10 attendees.
The Conference Room is complete with the latest technology, including video conferencing and a giant HD screen connected to the Conference Room computer system.
The Conference Room includes coffee and hot drinks, as well as a mini bar with cold drinks. The service also includes refreshments and catering, all with mehadrin hechsherim.